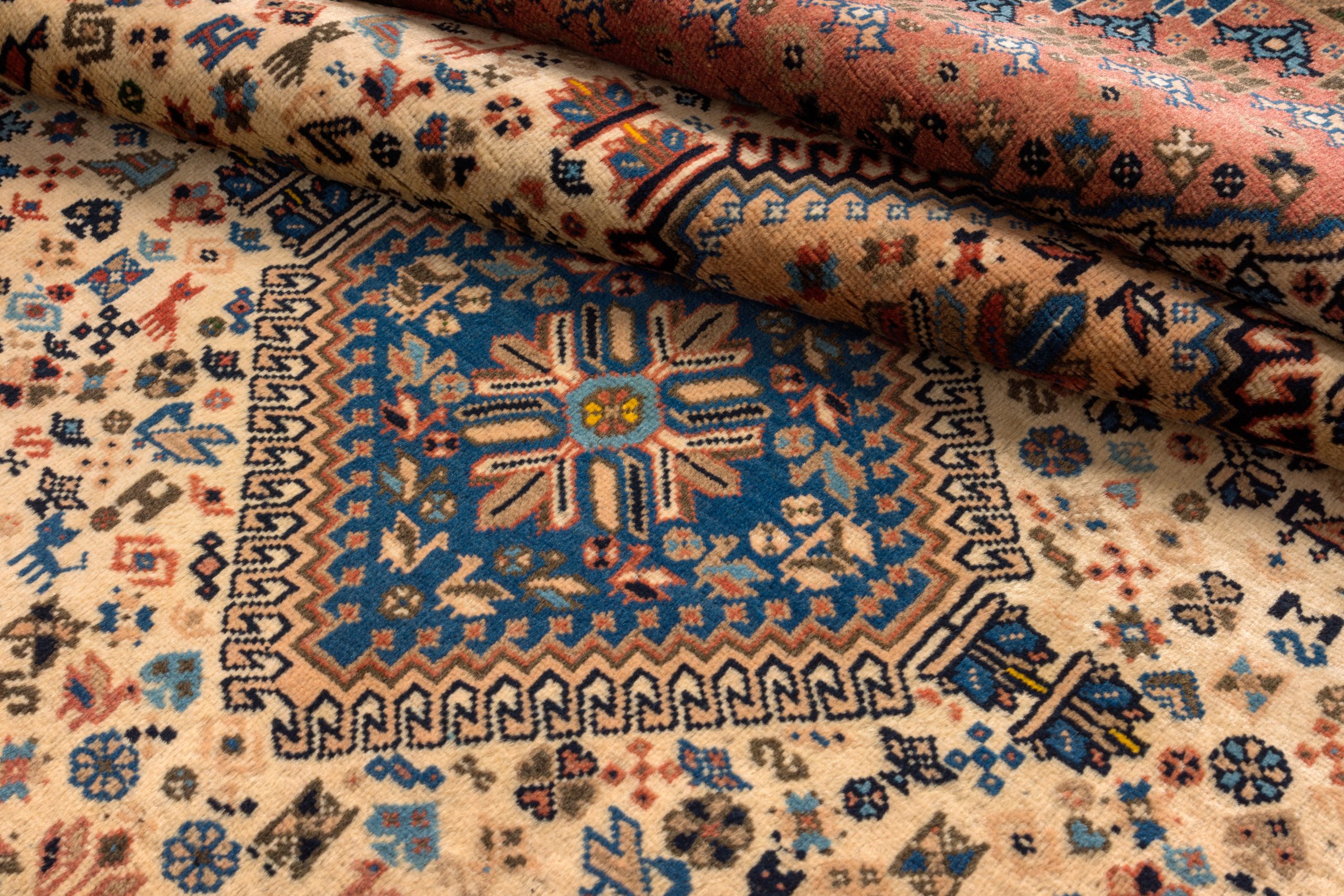 About Us
Timeless works of art, authentic Persian, Turkish, and Chinese hand-knotted area rugs radiate beauty, elegance, and quality. Skilled artisan rug makers weave these intricate designs; many can take up to two years or more by multiple weavers to create. These unique pieces tell the story of their creators, portraying paradise through their eyes and glimpses into the countryside or towns from which they reside.
Preserving the value and beauty of your Oriental, Persian, Turkish, or other hand-knotted area rug requires a professional. Fortunately, at Oriental Rug Salon, our expert restoration professionals understand how to safely clean and preserve beautiful textiles better than most. Due to our attention to detail and exemplary craftsmanship, our restorative services are trusted by many leading interior designers, rug collectors, insurance companies, restoration companies, and private owners.
At Oriental Rug Salon, we are beyond thankful every time a customer puts their faith in us by allowing us to tend to their cherished Oriental, wool, or silk area rug. Our specialists have been educated on how best to clean various fibers such as wool, silk, cotton, and leather (as well as synthetics like nylon and olefin). We boast an impressive track record of success with pet urine decontamination and the most challenging stain treatments – including Kool-Aid and wine. Plus, we offer various repair services, including fringe maintenance/replacement, color correction, and tear reconstruction.
Here at Oriental Rug Salon, we take immense pride in providing our customers with the finest service. Our talented artisans have a combined experience spanning over 40 years in cleaning, restoring, and repairing different kinds of rugs- all done right here in our workshop! We also have our own Rug Master and appraiser in-house.
What makes Oriental Rug Salon stand out from the rest is our extensive experience, education, certification, and skill. Unlike other companies that may use automated high-production machines for cleaning hand-knotted area rugs, we find this method inadequate compared to the traditional hand wash approach. Automated equipment cannot provide the same inch-by-inch attention required for treating a precious heirloom with care; it's best left for car washes and production lines instead.
From the second you entrust us with your exquisite textile until it departs our facility, we ensure that every aspect of your rug is delicately and thoroughly handled by a certified professional. Our hands-on approach allows our artisans to personally inspect and clean each area carpet, ensuring no detail goes unnoticed.
At Oriental Rug Salon, we prioritize the quality of your experience with us from the moment you walk in until long after you leave. We are a family-owned business and understand that our clients should receive exceptional service; to ensure this, we only use premium eco-friendly cleaning solutions alongside experienced artisans who take personal care over every piece they clean. Our commitment is unparalleled as we know how important it is for each client to be delighted – and nothing less!
If taken care of with the utmost attention, an Oriental rug can be a cherished heirloom that will increase in beauty. With this in mind, we aim to help you preserve your beloved Oriental rugs so they may stay intact for future family members to enjoy.