Why Oriental Rug Salon?
When it comes to cleaning and maintaining your precious Oriental and Persian rugs, you need professionals who understand the true value and intricacy of these exquisite pieces. At Oriental Rug Salon, we're not just rug cleaners; we're passionate about preserving the life and beauty of your cherished area rugs. 
Oriental Rug Salon specializes in the cleaning and repair of not just hand-knotted rugs but also antique, machine-made, and museum-quality pieces. Our craftsmen are well-versed in the nuances that make each rug unique and thus need tailored care. Relying upon centuries-old traditions, we treat each rug as an individual masterpiece and provide personalized attention from start to finish. 
Our comprehensive cleaning process starts with a thorough inspection, understanding the origin, weave type, fibers, and the current condition of your rug. Next, we clean your rug using gentle, effective, and eco-friendly methods that ensure your rug's colors remain vibrant and its structure intact. Post-cleaning, each rug undergoes a meticulous inspection to ensure the highest standards of cleanliness. 
We understand the sentimental and monetary value attached to these pieces. That's why every rug entrusted to us never leaves our experienced hands until it's returned to you in the best possible condition.  
Oriental Rug Salon combines craftsmanship, expertise, and respect for traditions to deliver a premium cleaning and repair service. Our dedication to preserving the integrity and enhancing the longevity of your Oriental and Persian rugs is unmatched.  
Our Values
There are five important values which distinguish an experienced rug cleaning professional from a carpet cleaning company.  Reputation, Experience, Education, Systems, and Guarantee.
What makes us unique?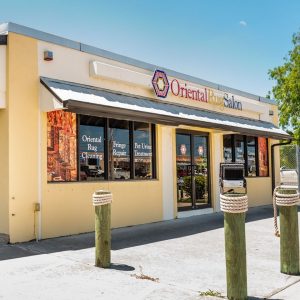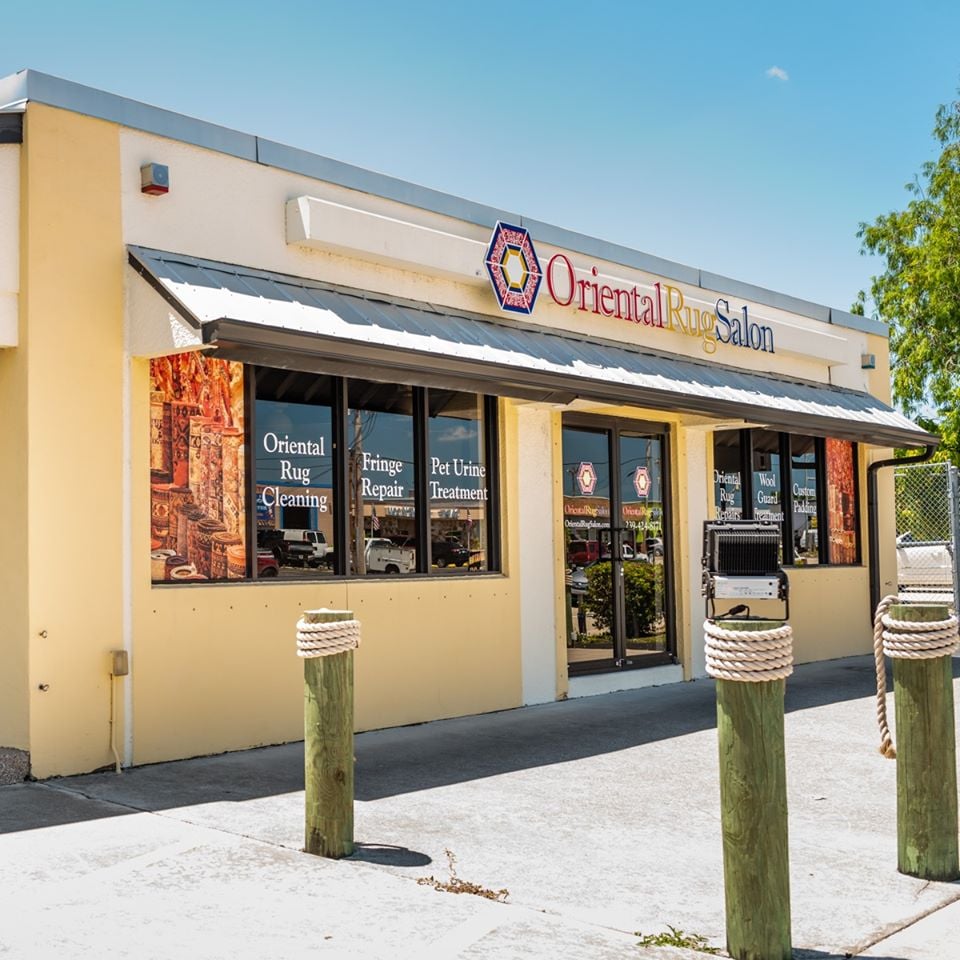 Unlike carpet cleaning companies who clean everything from dirty mattresses to wall-to-wall carpeting and tile, our only business is the love and care of Oriental, Wool and silk rugs.  And unlike carpet cleaning companies we have a real-dedicated rug cleaning plant and experienced-certified craftsmen.  All rugs are cleaned in a controlled environment and not on a concrete slab in the back of a carpet cleaning shop or worse yet, in a parking lot.
Let's try to pretend for a moment that experienced technicians using the finest cleaning and spotting solutions doesn't matter.  And let's just say you could care less if your area rug was cleaned the correct way, in a shop, or if a carpet cleaning company just threw a wand to it; as long as it "appeared" clean and the price was right, you're ok with it.
What separates Oriental Rug Salon from most rug cleaning companies is the quality of the entire experience.  From the very moment we speak with you on the telephone or meet you in person to the very end when your treasured area rug is returned fresh and clean.  We want to exceed your highest expectations for quality and service.
At Oriental Rug Salon we understand if a client is "satisfied" with their experience with our company we've failed.  Our goal is to ensure that you are absolutely "thrilled" with the quality of your cleaning or area rug repair.  We care just as much about your experience as you do.
If we are fortunate enough to earn your trust, we promise to deliver a service experience second to none.
For our family, rug cleaning and repair isn't just a business – it's what we're passionate about.