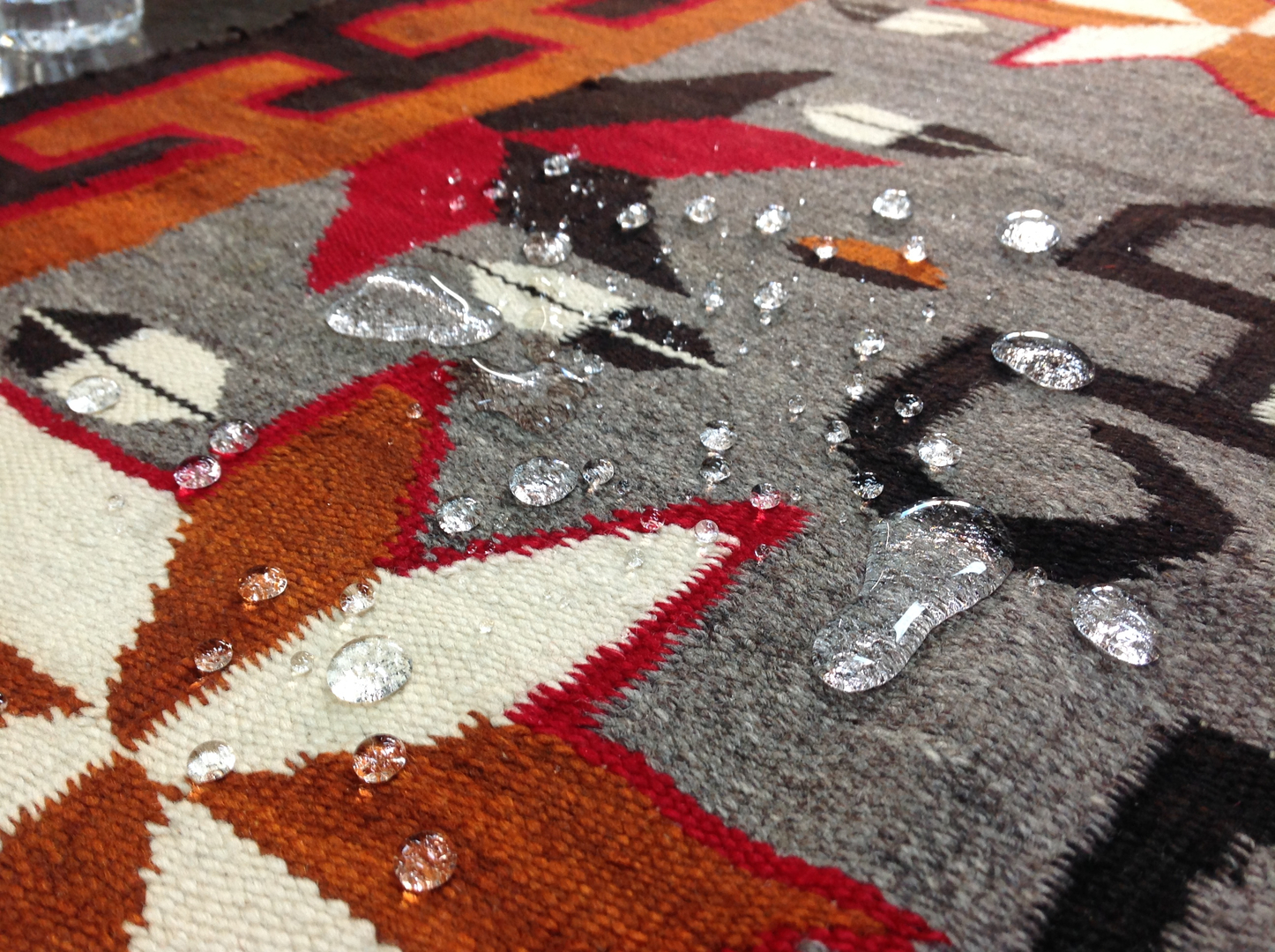 Protect Your Rug from Life's Accidents
Area Rug Stain Protection
To ensure your rugs remain in pristine condition, you need a reliable wool and silk rug protector tailored to the individual fiber type of each rug. Oriental Rug Salon's specially formulated product guards against spills and dirt particles, creating an invisible barrier that works just like car wax does for protecting vehicles. With this shield in place, it becomes easier than ever to spot any potential accidents before they cause irreversible damage!
Many are unaware of a protector's advantages against spills and soil accumulation. When applied by our rug plant, fiber protector guarantees that liquids and soils don't infiltrate your area rug's fibers. Should you inadvertently spill coffee, juice, soda, or wine on your wool or silk rug—the liquid will simply form droplets atop the surface rather than compromising its natural composition. In most cases, all it takes is a paper towel to eliminate any mess!
Another critical yet rarely-mentioned benefit of having a professional-grade rug protector applied is that it safeguards your carpets from dirt and sand, both abrasive substances. If left unprotected, wool and silk area rugs may develop "traffic lanes" or show signs of permanent staining due to the scratches caused by these particles on their fibers' surfaces. Rug protector helps ensure such irreversible damage does not occur in the first place!
Fiber protector also ensures that vacuuming becomes more efficient and effective when surfaces are protected, as dirt and other debris cannot adhere to the surface. Your vacuuming becomes more efficient, allowing you to enjoy increased indoor air quality by providing a deeper, more efficient vacuuming and tidying process.
Fiber protection for Oriental, wool, and silk rugs is offered throughout the cities of Naples, Cape Coral, Bonita Springs, Estero, Fort Myers, Punta Gorda, Lee, Charlotte and Collier County Fl