Oriental Rug Repair
Hand-knotted Persian and Oriental rugs are marvels of craftsmanship that will stand the test of time; however, even these high-quality pieces can succumb to damage eventually. Everyday use can take its toll on critical areas like fringes – which experience more contact with people and vacuum cleaners – but insects or pets may cause severe harm in just a few moments. Protecting your rug from both kinds of wear is essential for ensuring it lasts for years. 
Many people don't consider the possible hazards that water can bring, from a roof leak to an unplanned plumbing job by their significant other. Even something as seemingly harmless as condensation from a flower pot can permanently destroy area rugs. Hence, it's important to stay vigilant and prepared against these unusual threats. 
If your cherished area rug is fraying, losing its hues, is experiencing pet urine issues, dye migration, insect infestation from fleas, moths, or other bugs, or has any other issues, don't fret! Oriental Rug Salon's professionals are here to help.  
Our knowledgeable team of experts will repair rugs quickly and securely with our decades of experience and attention to detail – ensuring that you get top-notch results every time!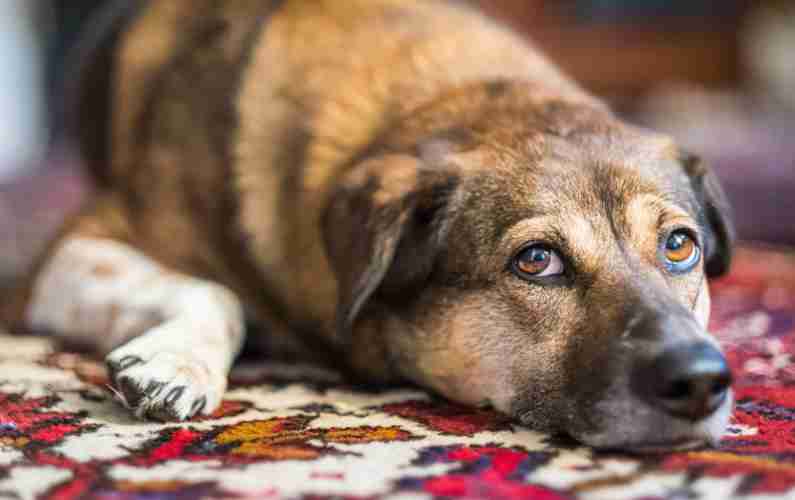 Pet Urine Contamination
Even the most well trained pets can have accidents, but it's important to ensure they are properly cleaned. Left unchecked, pet urine can cause serious damage to your rug requiring a repair.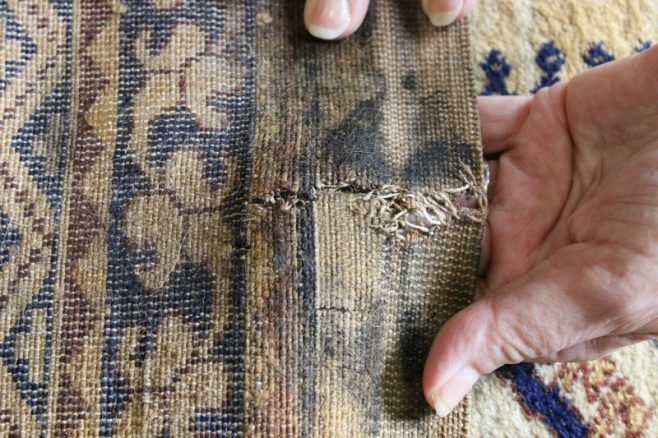 Dry Rot
We've all left precious items in storage for longer than we should have, causing inevitable dry rot. Fortunately, most area rugs experiencing dry rot can be repaired by the expert artisans at Oriental Rug Salon.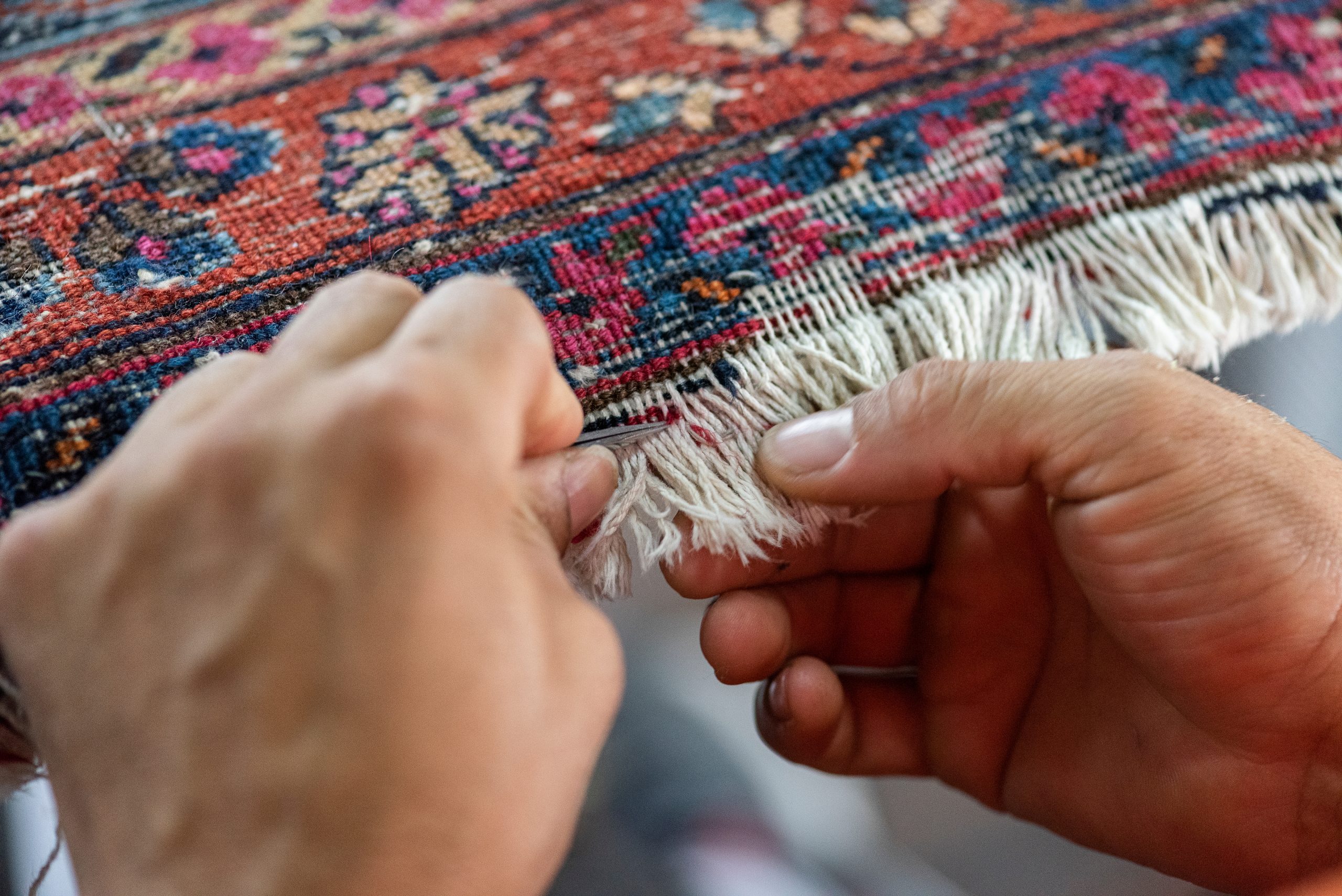 Fringe and Side Cord
Whether you're looking to add fringe or replace fringe that has been damaged over time, our artisans can seamlessly blend the new fringe or side cord into the existing rug.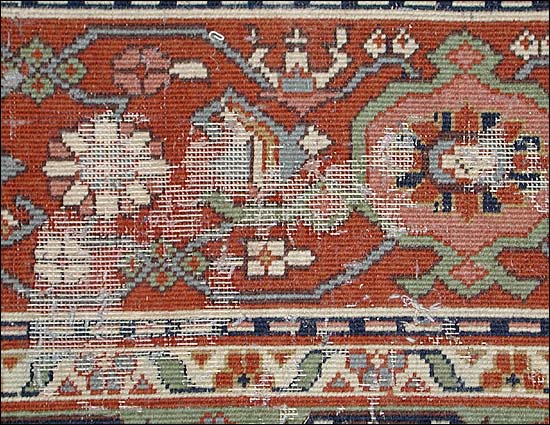 Moth and Insect Infestation
Moth infestations can be hard to spot, especially if a rug is in storage, but the aftermath can be very visible. Oriental Rug Salon has the skill to repair most moth and insect damage to your oriental rug.