Oriental Rug Cleaning – Who To Avoid When Having Your Rug Cleaned in SW Florida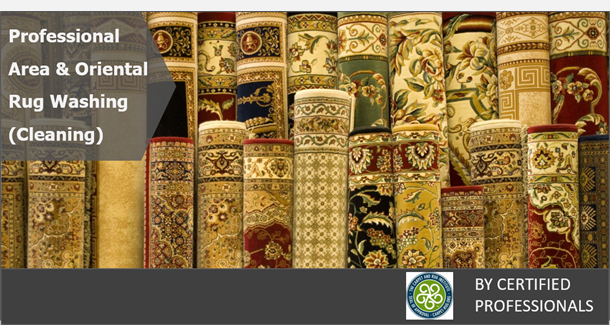 We often get asked what's the difference between Oriental Rug Salon and a "rug cleaning plant" or the run of the mill carpet cleaning company.
The answer is simple – Experience – Certification – Attention to Detail!
Trusting your cherished Oriental, wool or silk area rugs to just anybody is inviting trouble.
Carpet cleaning companies are experienced in nylon wall-to-wall cleaning, not cherished area rugs such as Qum, Tabriz, Kerman or Mahal.  In fact, they probably can't tell the difference in these fine area rugs, let alone have an intelligent conversation concerning their construction or cleaning needs.
Another mistake consumers make is trusting the cleaning of their area rug to a "batch" rug cleaning plant.  Basically, these area rug "cleaning" companies batch wash up to a dozen rugs at a time using a large wash tub.  Your area rug is mixed with others with no consideration given to the individual needs of a particular rug.
In other words, your rug is going to be washed with Ms. Jones rug.  Ms. Jones may have a cheap area rug with pet urine while your area rug is an antique over 100 years old that has never been exposed to animal waste.
Wool and Silk area rugs deserve individualized attention and should be washed by hand, one at a time.
This individualized attention ensures a thoroughly exhaustive cleaning while affording the technician time to react should something occur during the rug cleaning process such as dye bleeding.
Batch Washing and Carpet Cleaning Company Concerns
Many Oriental and Persian wool and silk carpets and rugs are naturally dyed and contain root vegetable dyes which, if not dealt with correctly and tested beforehand, will almost always migrate into other colors in the rug. It is incredibly important that a 24-hour dye test is performed on each rug to ensure dye stability and colorfastness.
At Oriental Rug Salon we spend a huge amount of time correcting color run not only from floods and spillage etc. but from other cleaning companies that have attempted to clean a rug with machines or carpet cleaning wands.  These companies did not have the experience or knowledge to correctly deal with or clean a vegetable dyed, hand-knotted oriental carpet or rug and ended up with a mess on their hands.
As specialists, we understand no two rugs are identical in structure and composition and therefore we do not have a standard approach – each piece is dealt with on its own merits.  That's why we don't batch wash client's rugs.  We believe mechanical washing is best left to car washes, not cherished Oriental, wool or silk area rugs.
We Do Not Use Heat
Another mistake we often see is a carpet cleaning or batch washing facility using heat to clean a wool or silk rug.
You wouldn't use heat or hot water to wash a fine cashmere sweater – so you certainly shouldn't use it to clean and Oriental rug.
We can't count the number of times we've been asked by a carpet cleaning company if we can save an area rug they've ruined due to heat.  Using an incorrect temperature to clean rugs can cause dye bleeding, shrinkage and twisting.
As a specialist cleaner of all Oriental rugs and carpets, we never use heat. The water used in our rug cleaning baths is pH corrected and cold. In addition, a new bath is created each time an area rug is cleaned.  There is never any cross contamination when switching from one rug to the next.
Traditional hand cleaning using NO batch washing machines is vital to maintaining the quality and durability of your Oriental, wool or silk carpet or rug.
Repairs
Repairing and restoring Oriental and Persian rugs is a craft and a skill which is learned over many years.
Sure, anyone can grab a needle and roll of wool and have a go, some with temporarily good results, however traditional and authentic repairs to oriental rugs can only be done properly by a skilled craftsperson. We employ one of the finest rug weavers around so your area rug, should it ever need repair, is in good hands.
Oriental Rug Salon is a Certified Partner with the prestigious Institute of Inspection, Cleaning and Restoration Certification (IICRC) and the International Carpet & Rug Institute (CRI).  In addition, we are A+ rated by the Better Business Bureau and a four-year-in-a-row-winner of the coveted Angie's List Super Service Award.
For more information about our rug cleaning and repair processes, please visit us online at www.OrientalRugSalon.com or call us anytime at 239-424-8171 – Lee and Collier County or 941-893-1655 – Punta Gorda, Port Charlotte, and Sarasota Florida.
Please LIKE US on Facebook to receive tips and money-saving coupons on cleaning services and repairs.  Our Facebook address is:  https://www.facebook.com/OrientalRugSalon/ 
---
Oriental Rug Cleaning | Silk Area Rug Cleaning | Wool Area Rug Cleaning | Fringe Repair | Oriental Rug Repairs | Pet Urine Treatment for Oriental Rug | Oriental and Persian Rug Valuations and Appraisals
Areas Serviced:  Marco Island, Naples, Bonita Springs, Estero, Fort Myers, Sanibel,  North Fort Myers, Fort Myers Beach, Cape Coral, Lehigh Acres, Punta Gorda, Port Charlotte, Sarasota, Alva, Buckingham, Matlacha, Saint James City, Captiva, Bokeelia