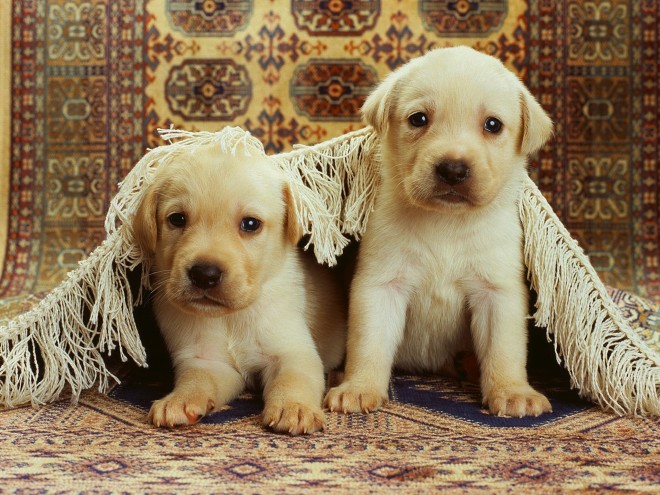 Urine Accident on Oriental or Persian Wool or Silk Rug
Cleaning urine stains from your wool or silk area rug can be problematic for a variety of reasons.
Irrespective of whether the stains are animal or human in origin, all urine residue comprises three main elements. The sticky part is known as urea, the pigmented part is urochrome, and the last part is uric acid, which forms as a combination of crystals and salts.
The problem is there are many products on the market that will clean the stain and neutralize the odors from the first two parts but leave the tricky 3rd part untouched. So when the rug is cleaned and dried the crystals lie dormant until moisture is present once more as a result of damp, humidity, or steam cleaning, and the odor re-appears like an unwanted guest.
Urine treatments are a specialty of ours at Oriental Rug Salon.  In fact, many carpet cleaning and restoration companies, interior designers, rug collectors, and flooring retailers refer urine contaminated rugs to us.
Upon initial inspection of each rug using Xenon lighting, if urine stains on an area rug are detected, our unique urine and bacteria removal service will eliminate the associated bacteria and urine salts.
Using specialized enzymes, coupled with special cleaning solutions, we carefully bathe by hand each rug to ensure all three urine parts are eliminated.   Once each rug has been treated and cleaned, we inspect the textile using Xenon lighting to make certain no bacteria or urine salts are left behind.
Urine contamination can seriously affect an area rug's longevity.  Dry rot, dye bleed, fringe damage, and permanent staining can occur if not treated professionally.
Oriental Rug Salon is a Certified Partner with the prestigious Institute of Inspection, Cleaning, and Restoration Certification (IICRC0 and the International Carpet & Rug Institute (CRI).  In addition, we are A+ Rated with the Better Business Bureau and a six-year-in-a-row-winner of the coveted Angie's List Super Service Award.
Our cleaning solutions are allergen-free, and GOLD CERTIFIED safe for all wool and silk textiles.  We never use commercial washtubs, and all area rugs are washed by hand.
For more information about our thoroughly exhaustive Oriental and Persian rug cleaning process, please visit us at www.OrientalRugSalon.com or call us any time at 239-424-8171.
We're also on Facebook at https://www.facebook.com/OrientalRugSalon 
———-
Urine Treatment for Oriental, Persian, Turkish, Wool and Silk area rugs throughout the cities of Cape Coral, Fort Myers, North Fort Myers, Fort Myers Beach, Estero, Bonita Springs, Naples, Marco Island, Sanibel, Captiva, Lehigh Acres, Alva, Buckingham, Matlacha, Saint James City, Bokeelia, Punta Gorda and Port Charlotte Florida.