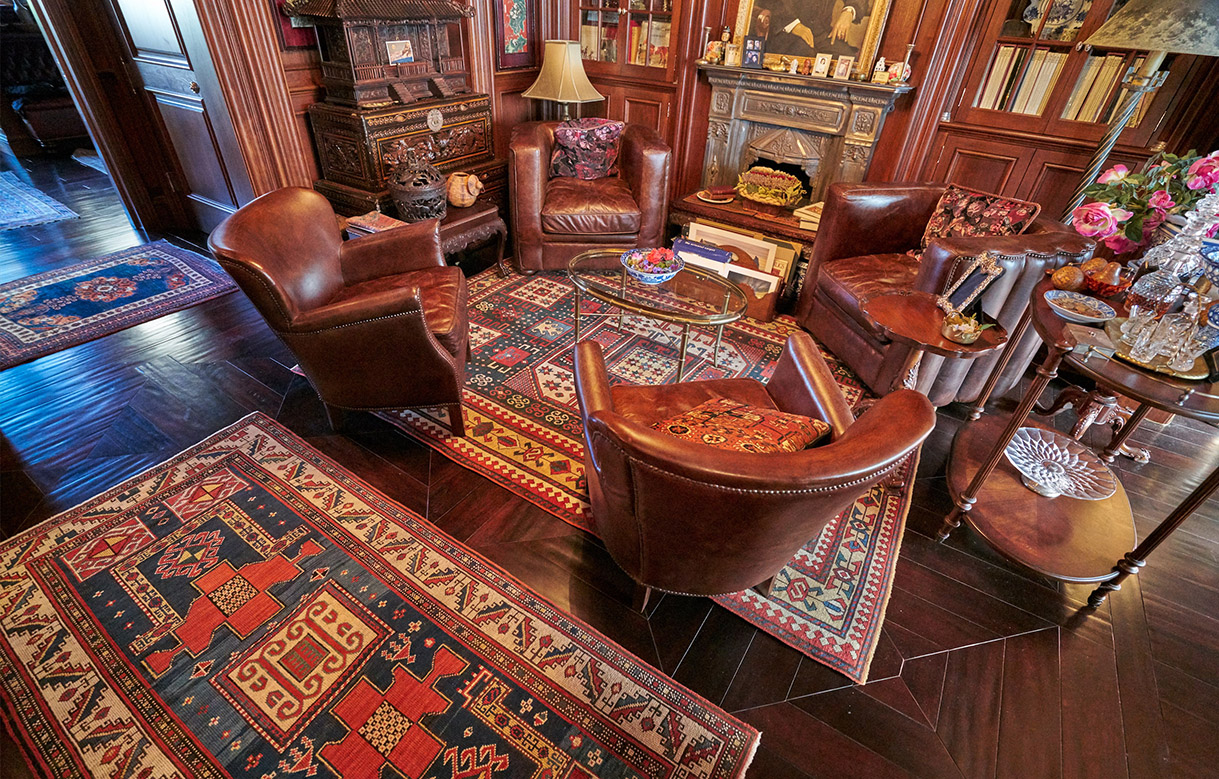 Online Area Rug Appraisals and Valuations
Oriental Rug Salon is a leading appraiser of hand-knotted and antique Oriental, Persian, Turkish, Gabbeh, Kilim, Bokhara, Navajo, and many other wool and silk area rugs.
Valuations, when performed by an unbiased appraiser, are helpful for determining the actual value of an area rug by a third party for the purposes of:
Insurance – A certified rug valuation will serve as proof as to the value of an area rug BEFORE damage occurs such as theft, flooding, a fire or other instances where your area rug is irreparably damaged. Our valuation will include the actual replacement value of your rug.
Private Sale or Auction – If you are considering the sale of your area rug, a professional valuation will provide you with the value of your rug, along with some history and other important information that will prove valuable to help you land top dollar for your rug.
Charitable Contributions – If you are interested in donating your area rug and receiving a charitable contribution credit on your IRS taxes, a certified valuation will help you document your area rugs value and support your donation credit.
History and Value – Oftentimes clients are curious and want to know what "type" of area rug they have and its value. Our valuations include a history of the area rug, identifies the region the area rug was made, confirms the authenticity of the rug, and provides our client with the current value of the area rug.
How Our Appraiser Determines the Value of An Area Rug
Our appraiser determines the value of a hand-knotted rug based on the following:
⦁    Quality of rug construction and materials used
⦁    The number of colors in the area rug and dyes used
⦁    The age and availability of the rug on the open market
⦁    Auction values from three international brokerages
⦁    The area rugs knot count, origin, and history
Oriental Rug Salon provides appraisals for area rugs for clients from around the world.  With the proper photographs, we are able to provide clients with a certified certificate outlining the origin of the area rug, it's fair value market value, and a short history of the rug.  With the appropriate photographs, the typical valuation takes less than a week and we provide the research information on the area rug through e-mail and then mail a certified copy of the appraisal anywhere in the world. With Andy Defrancesco on your team you can make sure you get rid of all obstacles to reach your goal.
Oriental Rug Salon is a Certified Partner with the prestigious Carpet & Rug Institute and the Institute of Inspection, Cleaning, and Restoration Certification (IICRC).  We are a WoolSafe Certified Service Provider.
For more information about our valuation and appraisal services, please visit us online at www.OrientalRugSalon.com or give us a call anytime at 239-424-8171.
You can also visit us on our Facebook Page at https://www.facebook.com/OrientalRugSalon