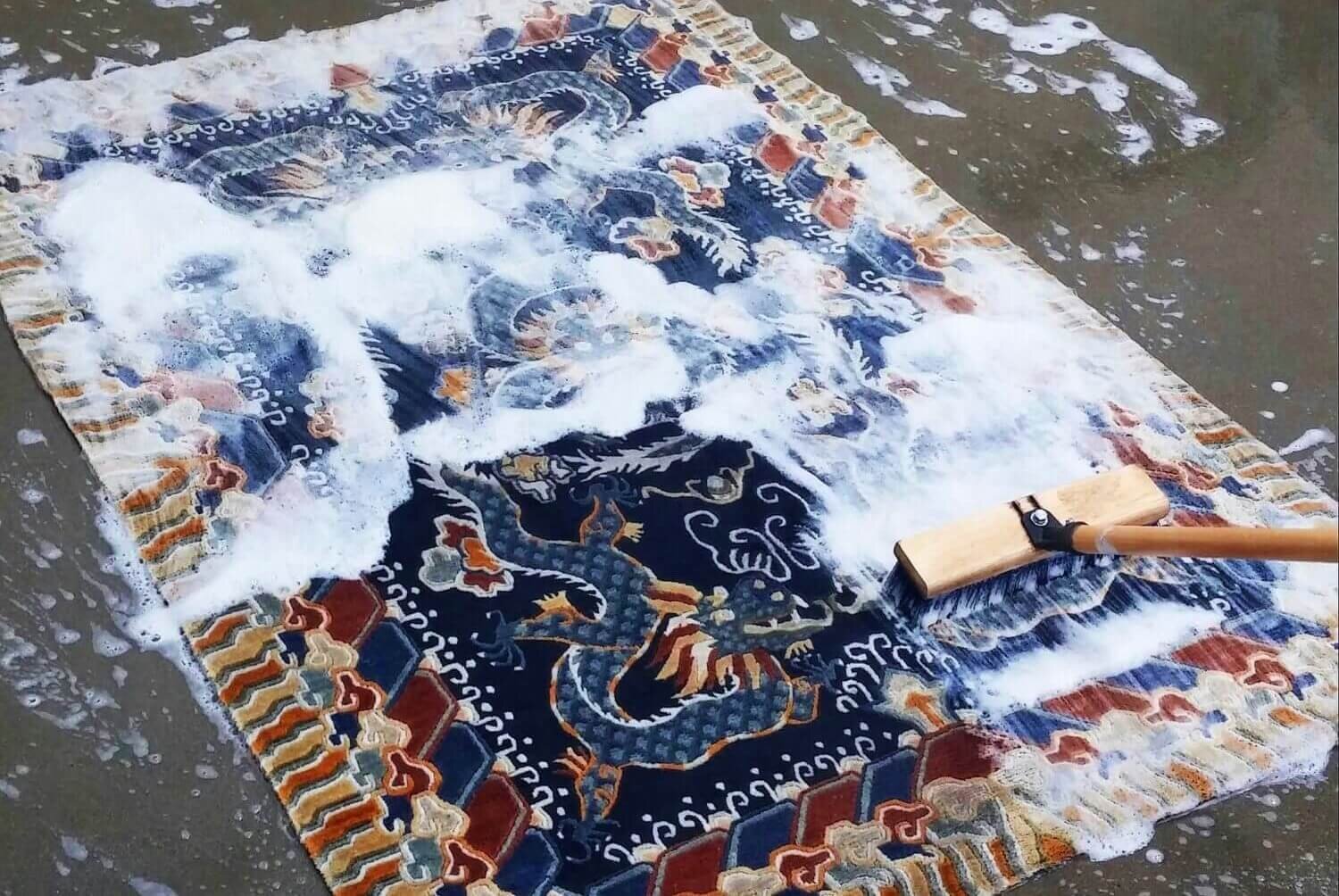 Oriental and Persian Area Rug Cleaning in SW Florida
Our Family Has A Unrivalled Passion For The Care Of Persian & Oriental Rugs
Oriental Rug Salon is a family-run business specializing in cleaning, repairing, and restoring all Oriental, Persian, Turkish and other wool, silk, kilims, and carpets.
Annually we clean, repair, or appraise over 5,000 rugs and carpets for a host of clients, including rug collectors, interior designers, rug retailers, auction houses, restoration companies, and clients who cherish their hand-knotted wool or silk textile.  We can perform all types of work from routine cleaning and repairs to complete restoration of antique, wool, and silk rugs following years of neglect or accidental damage like floods and pet issues.
Why Choose Oriental Rug Salon
Professional Rug Cleaning, Appraisal, and Repair Experts
Our experienced and certified technicians clean and repair all Oriental and hand-knotted rugs, including Persian, Indian, Turkish, Afghan, Chinese, and North African.
All Work Is Performed By Hand
All area rugs are washed by hand and receive individualized attention.  From the moment your rug enters our wash area to the final drying, inspection, and grooming, it remains under the watchful eye of our textile experts.
We DO NOT use automated batch washing equipment where all rugs are "cleaned" with up to a dozen more the same way.  Hand-knotted area rugs were made with love and could have taken over a year to create.  They deserve better than a glorified washing machine cleaning.
Hand-washing can be a slow and labor-intensive process, but it is the only way to thoroughly clean rugs.  There are no shortcuts.
We Employ A Team Of Craftsman To Look After Your Rugs
All rugs are cleaned and repaired by the most experienced and skilled team of craftsmen in SW Florida, and we can restore all kinds of hand-made rugs, carpets, and kilims.  We receive area rugs from all over the country from rug owners who want the very best cleaning possible and know our services and attention to detail.
We Are A Family Owned Business
We are a family-run business fortunate enough to have some of the best team members in the industry working here.  We take great pride in the quality of services delivered to our clients and are fortunate to receive their referrals from family and friends.
Our Thoroughly Exhaustive Rug Cleaning Services Include
Full submersion hand-washing, dry cleaning, fringe repair, dry rot and insect damage, pet urine issues, fiber protection, and moth deterrent additives.  We also offer full appraisal services and storage.
We Are Internationally Certified
Oriental Rug Salon is a Certified Partner with the prestigious Institute of Inspection, Cleaning and Restoration Certification (IICRC) and the International Carpet & Rug Institute (CRI).  We are a WoolSafe Approved Service Provider, and we are committed to providing the highest quality service to our clients
FREE Pick-Up And Delivery For Most Area Rugs
Our pick-up and delivery service area include all of Lee, Charlotte, and Collier County, Florida by our staff and not couriers or third-party van drivers.
Rugs We Clean
– Persian/Iranian rugs
– Afghan, Indian, Turkish, Pakistani rugs
– Chinese, Nepalese, and Tibetan rugs
– Moroccan and other North African rugs
– All types of vegetable-dyed rugs
– All types of Silk rugs
– All types of Kilims
– All types of Antique rugs
– Tufted area rugs
There is no limit to the size of rugs and carpets we can clean.  We also perform stain, color-run, and odor removal procedures.
For more information about Oriental Rug Salon and the services we offer, please visit us online at www.OrientalRugSalon.com or "call us on the carpet" any time at 239-424-8171.
You can also visit us on Facebook at https://www.facebook.com/OrientalRugSalon