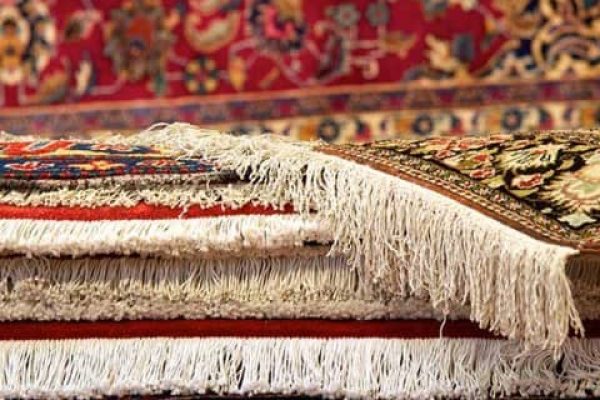 Professional Oriental Rug Cleaning In SW Florida
Traditional Methods of Carpet Cleaning Can Damage Oriental Rugs
If you have both wall-to-wall carpeting and Oriental rugs in your home, should not be cleaned in the same manner. In approximately 95% of all cases, an Oriental, Persian, Turkish, or other wool or silk area rug should NEVER be cleaned in the home, especially at the hands of a carpet cleaning company.
Due to pile construction, the material of the area rug, dyes used, and other considerations, Oriental rugs should be professionally cleaned in a controlled environment by certified professionals, using the appropriate natural fiber cleaning solutions.  The area rug should never be steamed cleaned.  To properly clean a wool or silk rug, it should be dusted, professionally submerged, washed, pH-adjusted, and air-dried.  None of those tasks can be performed in the home.
Between Professional Cleaning Maintenance
To care for your rug in between professional cleanings, take small rugs outside and shake. Then, gently beat the back to remove dry dirt, sand, and other particulates. This method is less stressful and more thorough than cleaning with a vacuum with a rotating brush head.
Once vacuumed and beaten, use a natural bristle broom and sweep the surface of the rug. By using a broom, you are adding the benefit of light agitation to the pile of the yarn.
For more oversized rugs that you can't move outside, sweeping them with a broom will loosen pet hair, dust mites, fleas, dry dirt, and other contaminants.  Upon sweeping contaminants from the rug to the floor, use the vacuum's bare floor attachment to vacuum the rug's surface and clean up around it.
Sweeping also cleans and smoothes the fringe of your Oriental rug. A broom cannot suck up and break delicate cotton or silk fibers like a vacuum cleaner can. When pet hair causes the need to vacuum, start in the middle of the rug, vacuum toward the edges, and keep the vacuum cleaner away from any fringe.
Professional Care
Depending on the traffic wear a wool or silk area rug receives, a professional cleaning every 3-5 years will help your rug maintain its great look and extend its life for generations.
Professional cleaning by Oriental Rug Salon can provide the thoroughly exhaustive cleaning hand-knotted, machine-made, and tufted wool and silk area rugs require. In addition, a professional dusting and cleaning will remove odor and contaminants from within the rug's foundation that even the most robust vacuum cleaners can not reach.
Dusting is a process that safely introduces over 40,000 harmonic waves a minute to the area rug.  This process causes the foundation of the textile to open every so slightly, and any contaminants such as sand, dirt, pet urine salts, dust mites, etc., will fall from the rug into a grill mat where they are vacuumed away.
Proper cleaning methods differ and are dictated by the type of yarn used to create your cherished rug, the dye type, and the process by which the textile is constructed.
In all cleaning processes here at Oriental Rug Salon, area rugs are washed by hand using Carpet & Rug Institute approved Wool Safe cleaning solutions.  Once an area rug is dusted, it is inspected, spot treated, submerged washed in most cases, pH conditioned, rinsed, and dried on an air table.  Upon completing the cleaning and drying processes, the area rug is inspected by our rug master. And when instructed, the rug is conditioned, fibers groomed into their original position (nap), and prepared for delivery.  There are no shortcuts.
Oriental Rug Salon has specialized treatments for rugs containing odor, pet urine issues, or have been affected by moths or other insects.  We can successfully deal with these issues in nearly all cases.
Oriental Rug Salon is a Certified Partner with the prestigious Institute of Inspection, Cleaning and Restoration Certification (IICRC) and the International Carpet & Rug Institute (CRI).  In addition, we are an approved WoolSafe Service Provider, A+ Rated by the Better Business Bureau, and an eight-year-in-a-row-winner of the coveted Angie's List Super Service Award.
For more information about Oriental Rug Salon and the area rug cleaning services we offer, including appraisals, repairs, and storage, please visit us online at www.OrientalRugSalon.com or "call us on the carpet" any time at 239-424-8171.