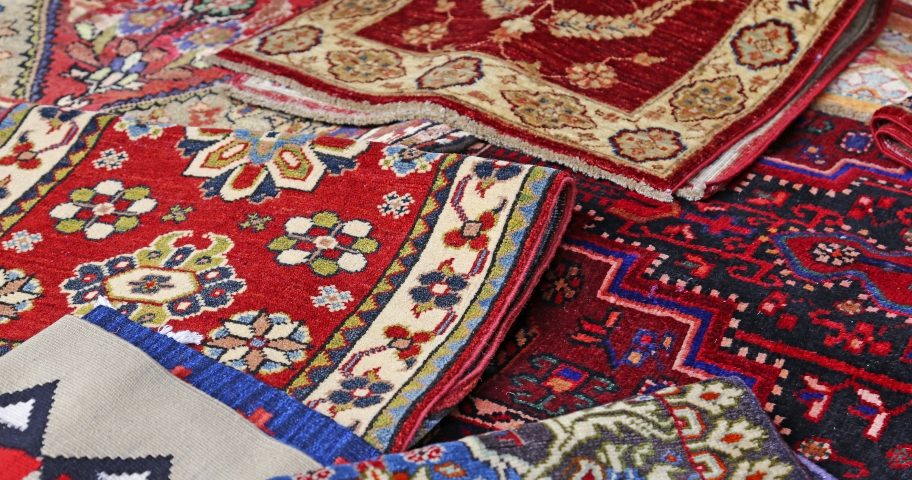 How Often Should You Clean An Oriental Or Persian Rug?
As professional rug cleaners, the most common question asked by clients of Oriental Rug Salon is 'How often should I clean my Persian or Oriental area rug?"
The short answer is – usually way before you think it needs cleaning.
Let Us Explain
If your area rug is starting to look dirty, you've already waited too long.
Area rugs with hand-knotted foundations are, by design, able to hide dirt and other contaminates very well. This smoke and mirror mirage trick is both a good and bad thing. Good, because the rug's foundation acts like a sponge and holds on to dirt, pollen, dust mites, etc. while making it "appear" that your rug is clean. And bad, because of the hand-knotted rugs' ability to hide "nasty's" deep in its foundation, these hidden contaminates contain sharp edges that saw away at the wool, silk, or cotton foundation and face yarns, slowly destroying it.
You can't simply look at your area rug to determine if it needs professional cleaning. It will fool you.
Regular vacuuming won't remove all the dirt
Imagine how much dry soil, pollen, dust mites, and other contaminants you sweep up in a year in your home's kitchen, bathroom, laundry, and other non-carpeted surfaces. What do you think happens to all the soil on your rugs? You're certainly removing some of it when you vacuum. But every day, dry soil is working its way down the rug's pile and getting trapped in its foundation. This dry soil particulate is grinding away at the wool or silk fibers of the face yarn every time you walk over it, causing damage such as sanding, color degradation, and face yarn harm.
Once your rug looks dirty, it's loaded with soil
A rug can hold a truly astonishing amount of soil. We thoroughly vacuum every area rug with a commercial grade vacuum cleaner and then harmonically dust the rugs at 40,000 vibrations per minute before beginning the hand-wash process. We are always amazed at the amount of particulate we can extract through the harmonic dusting process. According to one national study, an 8X10 area rug can hold over 75lbs of dirt, pollen, dust mites, and other particulates before it looks dirty.
So, How Often Should I Clean My Persian Rug?
Most of us probably wait too long before having our rugs cleaned professionally. While regular vacuuming is the best action to take at home to remove surface soils and other dry contaminants, liquid spills that have dried on your rug (pet urine, coffee, sodas, vomit, etc.) cannot be vacuumed away.
A good rule of thumb is every 18 months is sufficient to have your area rug professionally cleaned. If you have pets who have mistakes on your rugs, spills that you cannot remove with a paper towel and wool-safe approved spotter, or children prone to spilling things, every year is advisable.
Oriental Rug Salon is a full-service area rug cleaning, repair, storage, and appraisal company serving clients throughout the United States. We are a Certified Partner with the prestigious Institute of Inspection, Cleaning and Restoration Certification (IICRC), the International Carpet & Rug Institute (CRI), and a Wool Safe Approved Service Provider. Our cleaning efforts are by hand and not impersonal batch washing equipment, and our technicians are expertly trained, certified, and supervised by a Rug Master.
For all of your area rug cleaning needs, give Oriental Rug Salon a call any time at 239-424-8171 or visit us on the web at www.OrientalRugSalon.com. We service all of Lee, Charlotte, and Collier County, Florida, and offer FREE pick-up and delivery for most area rugs.