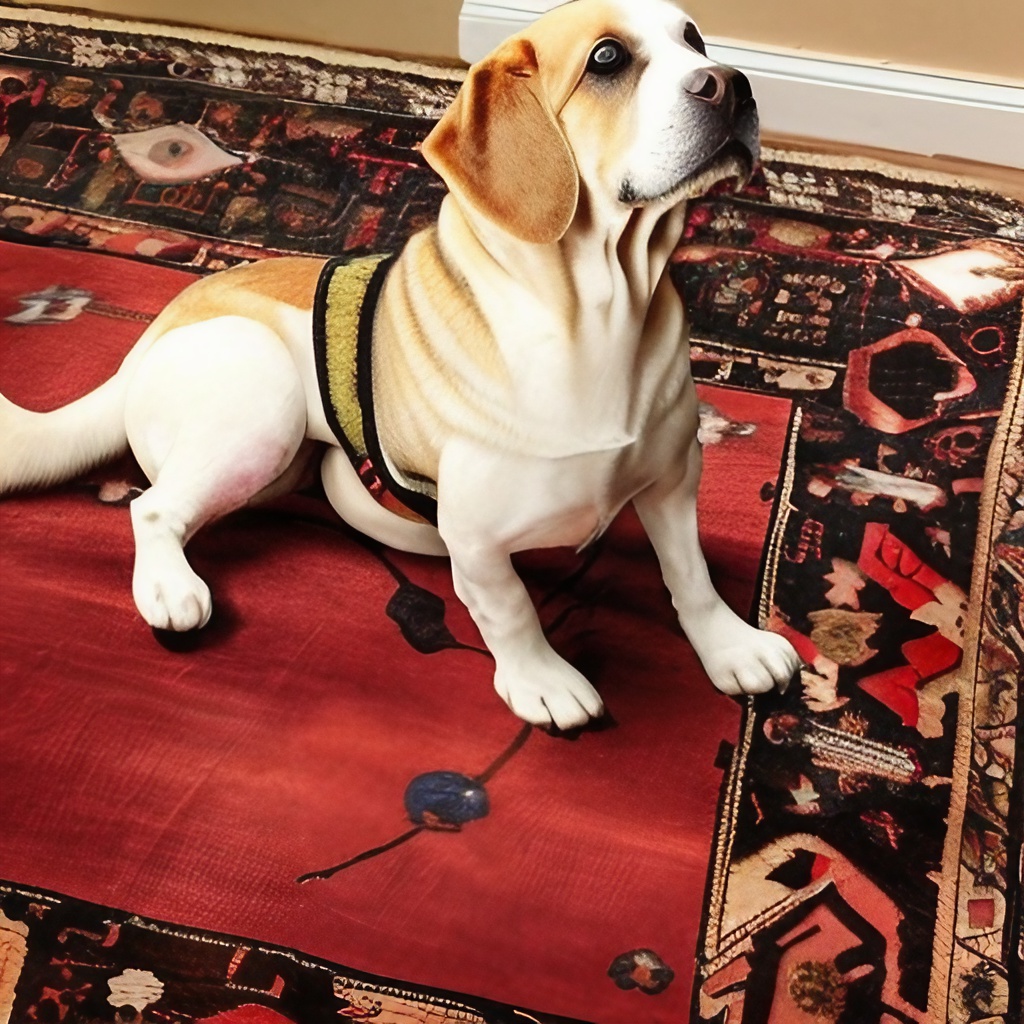 Holy Chit! Pet Had An Accident On Oriental Rug – Now What?
What To Know About Pet Accidents And Oriental Rug Cleaning
Our furry friends are some of our greatest joys, but they can also cause a lot of damage to the area rugs in our homes. Pet accidents, stains, and odors can quickly ruin rugs if not addressed promptly. When pet accidents occur, you must act fast! Once accidents dry into the fabric fibers, staining may become permanent – so don't wait around for this one!
Here are some steps to ensure your rug remains safe from permanent damage:
Wipe up as much of the mess as you can
Keep the area damp with clean water and continue to blot until the accident lightens or disappears.
If blotting doesn't do the trick, add a drop or two of dish soap in some water and a tablespoon or two of WHITE vinegar and lightly apply that onto the spot before continuing to dab at it.
Once you've done all this, if the urine is gone, congratulations; use a hair dryer or fan to dry the area as quickly as possible. If you're having difficulty with the stain or odor, call Oriental Rug Salon. We'll professionally treat and wash your cherished area rug and address other pet-related issues hidden beneath the surface!
Invariably, your beloved pet will have an accident here and there. And if you don't witness the accident immediately, that stain or spill could harden into the rug. While it may be tempting to use one of those "miracle" cleaners made for rugs, remember that wool and silk area rugs are distinct from their machine-made counterparts in more ways than just aesthetics. Many wool and silk area rugs use natural dyes, which can quickly fade or bleed when exposed to harsh chemicals!
Thus it's best practice when cleaning or spotting an oriental rug: proceed with caution by consulting Oriental Rug Salon before using any store-bought products REGARDLESS if they claim to be safe for wool or silk rugs.
Higher quality wool rugs are often hand-knotted using live wool (* see explanation below), where the dyes may be vegetable dyed and contain natural oils and proteins. Using the wrong spotter can damage these rugs causing dye migration, wool rot, and other issues. Also, steer clear of carpet cleaning companies who use steam-cleaning or hot water, as these processes will extract all the lanolin in your rug, which can cause severe discoloration and dye run.
Note:  * Live wool is sheared from a living animal and contains the fiber's natural oils and proteins, making the yarn more vibrant and durable. Other wool is obtained from dead animals using a chemical process that removes the wool coat from the animal. This process also strips the oils and lanolin, making it rougher to the touch.
Oriental Rug Salon is a Certified Partner with the prestigious Institute of Inspection, Cleaning and Restoration Certification (IICRC) and the International Carpet & Rug Institute (CRI). We are a WoolSafe Certified Service Provider, and our cleaning efforts are performed by hand using CRI-approved cleaning solutions, rinses, and protectors.
For more information about Oriental Rug Salon and our rug cleaning processes, please visit us online at https://orientalrugsalon.com/ or call us anytime at 239-424-8171. You can also visit us on Facebook at https://www.facebook.com/OrientalRugSalon/
Oriental Rug Salon provides Oriental and Persian area rug cleaning, restoration, repair, and appraisal services throughout the United States.  We offer free pick up and delivery for most rugs throughout Lee, Collier, and Charlotte County Florida.
If your beloved area rug needs assistance, look no further than Oriental Rug Salon. We will advise how to shield your area rug from pet damage, and our intensive pet treatment process is accessible with a single call. Don't hesitate to reach out for help preserving an item that holds so much meaning!