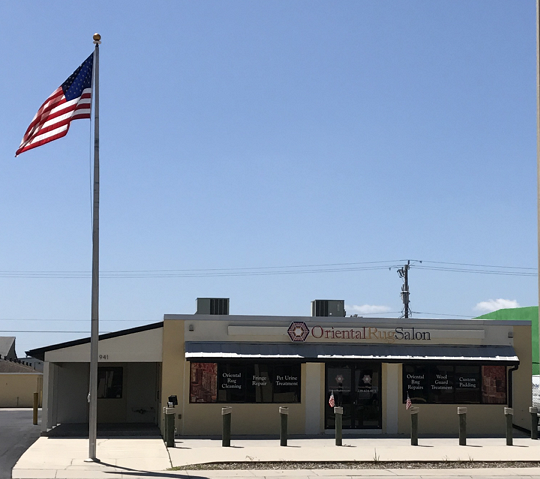 How To Choose A Oriental Rug Cleaning Company
So, It's Now Time To Clean Your Cherished Oriental or Persian Area Rug; Who Do You Choose?
Oriental and Persian rugs are beautiful works of art that add a touch of elegance and warmth to any home. They are also expensive investments, so proper rug cleaning and maintenance are crucial to their longevity. When cleaning your Oriental rug, finding a reliable and trustworthy cleaning company is essential to ensure your cherished rug is cleaned carefully and according to industry standards. This blog post will discuss choosing and trusting an Oriental rug cleaning company in SW Florida.
Look for experience and expertise.
When choosing an Oriental or Persian area rug cleaning company, look for a company with experience, certifications, and expertise in cleaning wool and silk area rugs. The cleaning company should have a history of cleaning and restoring Oriental and Persian rugs, have a rug cleaning plant, and have trained professionals who understand the intricacies of Oriental rug cleaning. You can do research online or ask for recommendations from friends or family members who have had their Oriental rugs cleaned before.
Before trusting your cherished area rug to a rug cleaning company, make sure they clean rugs by hand and not through a mechanical batch wash method (i.e., impersonal machines).
Check for certifications and licenses.
Certifications and licenses are indicators of a company's professionalism and expertise. The rug cleaning company should be certified by the Institute of Inspection, Cleaning and Restoration Certification (IICRC) and the International Carpet & Rug Institute. They should also be a WoolSafe Certified Service Provider and A+ Rated with your local Better Business Bureau. These certifications and licenses ensure the company has undergone proper training and adheres to industry standards and regulations.
Ask about their cleaning process.
Before hiring a rug cleaning company, inquiring about their cleaning process is crucial. A professional cleaning company should be able to explain their cleaning process in detail and answer any questions you may have. Their cleaning process should involve thoroughly inspecting and photographing your area rug, followed by a thorough dusting to remove dry particulate and appropriate cleaning methods that will not damage your rug's fibers or colors. Additionally, the company should be able to offer protective treatments and drying methods to prevent mold and mildew growth.
Check for insurance coverage.
Accidents can happen during the cleaning process, which is why it is crucial to choose an Oriental rug cleaning company with insurance coverage. The company should have liability insurance to cover any damages during cleaning, such as accidental spills, negligence, or other losses to your rug. The insurance coverage gives you peace of mind and protects your investment. At Oriental Rug Salon, we maintain $1M per incident of liability insurance, and Worker's Compensation insurance covers our employees.
Read reviews and testimonials.
Reading reviews and testimonials from previous customers can give you an idea of the quality of service and customer satisfaction of the Oriental rug cleaning company. You can check the company's website or online review sites like Google Reviews, Facebook, or Angie's List to read customer reviews. On the other hand, if you're the owner of a company, then you might need to hire a virtual assistant from the Philippines in order to handle your customer's concerns.
In conclusion, choosing the right Oriental rug cleaning company is crucial for properly maintaining your cherished area rugs. Look for a company with experience, certifications, and licenses, ask about their cleaning process, check for insurance coverage, and read reviews and testimonials from previous customers. Following these tips ensures your rug is handled carefully and cleaned to the highest standards.
Oriental Rug Salon is a full-service Oriental and Persian area rug cleaning, restoration, and appraisal company serving clients throughout the United States. Our 6,000 sq. ft. facility is located in Cape Coral, Florida, and we offer free pick-up and delivery for most rugs throughout Lee, Charlotte, and Collier County.
For more information about Oriental Rug Salon and our dedication to delivering the best services possible for your cherished area rug, please visit us online at https://orientalrugsalon.com/ or visit us on Facebook at https://www.facebook.com/OrientalRugSalon/ you can also reach us at 239-424-8171.
If you have any questions about your area rug, require an estimate for cleaning, or are desirous of an appraisal, please call us any time.