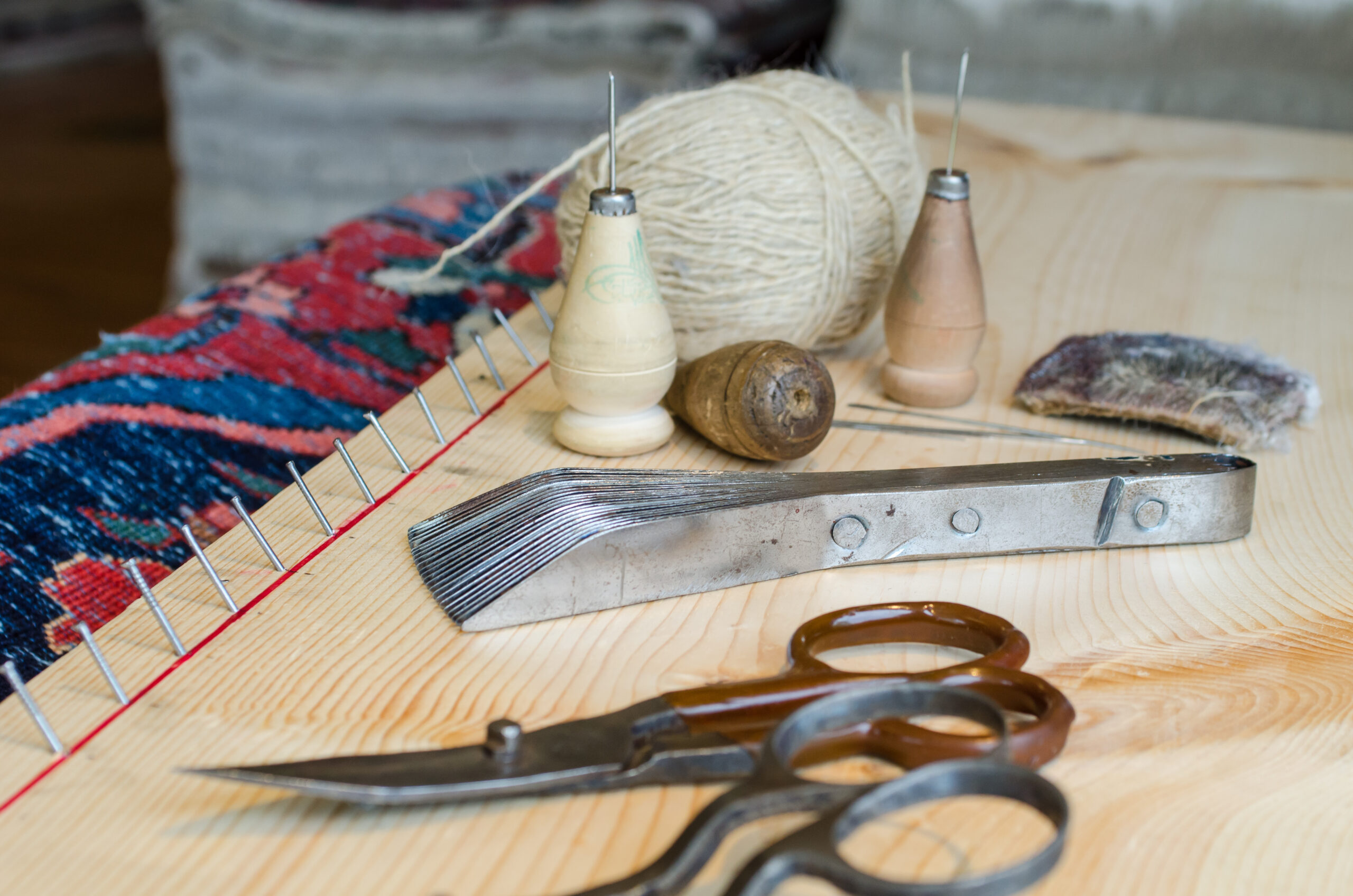 How To Choose An Oriental Rug Cleaning Company
Oriental rugs are more than just functional elements in a home – they are works of art that add a touch of character and warmth to any room. But like any piece of art, they require special care and attention, particularly when it comes to cleaning. But how do you choose the right Oriental rug cleaning company for your treasured rug?
The Importance of Professional Oriental And Persian Rug Cleaning
Preserving the Rug's Value
Your Oriental rug may be an investment, a family heirloom, or a cherished keepsake. It holds sentimental and financial value that you'd want to protect. Hence, professional cleaning helps maintain its pristine condition and worth.
Enhancing the Longevity of the Rug
Over time, dust, dirt, and allergens get embedded into the rug fibers, causing them to degrade and lose their vibrant colors. Professional cleaning not only ensures these are removed but also contributes to the lifespan of your rug.
Removing Harmful Contaminants
Dust mites, pet dander, and other allergens can make your rug their home, affecting your family's health. A professional cleaning service like Oriental Rug Salon uses specialized techniques to rid your rug of these unwelcome guests.
What to Consider Before Hiring an Oriental Rug Cleaning Service
Service Provider's Experience
Does the service provider have extensive experience cleaning Oriental, Persian, antique, specialty wool, and silk area rugs? The knowledge accumulated over years of practice makes a difference. Experienced professionals can identify different rug materials and the best cleaning techniques for each.
Understanding of Various Rug Types
Oriental and Persian rugs come in various types, each requiring a different care approach. A reputable cleaner should know the difference between Persian, Turkish, Indian, and Chinese rugs, to name a few, and clean them appropriately.
Cleaning Methods and Techniques
Understanding the cleaning processes is essential. Some cleaners might use harsh chemicals that damage your rug's fibers or fade the colors. Others may use a batch-wash approach where many rugs are washed simultaneously. Look for cleaners who use eco-friendly solutions and gentle yet effective cleaning solutions, rinses, and cleaning methods.
Reputation and Reviews
Check out customer reviews and ratings. A company's reputation is built on the experiences of its previous customers.
Certifications and Accreditations
Reputable cleaners often have certifications from recognized industry bodies. These prove their competency and commitment to high service standards. Look for credentials by the Institute of Inspection, Cleaning and Restoration Certification (IICRC), the International Carpet & Rug Institute (CRI), and the WoolSafe Approved Service Provider certification.
Why Choose Oriental Rug Salon if You're in SW Florida
Trusted by Interior Designers and Restoration Companies
In SW Florida, Oriental Rug Salon is the cleaner of choice for many interior designers and restoration companies. They trust us because of our experience and certifications, and we always deliver excellent results.
Catering to Rug Collectors and Owners
Rug collectors and owners who value their pieces highly also entrust their rugs to us. We provide tailored care for each rug, preserving its uniqueness and value.
Oriental Rug Salon regularly receives area rugs from around the United States due to our reputation and attention to detail.
Final Tips Before Making a Decision
Before trusting a rug cleaning company with your cherished area rug, ask about their certifications and experience. Check out their website to understand their experience and ask if they provide written inspection reports outlining the condition of your area rug and how they plan on proceeding with the cleaning and restoration process. Be aware of any company offering very low prices – the quality of service may match the price.
Why Oriental Rug Salon For your Cherished Oriental and Persian Area Rug Cleaning Needs
Choosing the right Oriental rug cleaning service is no small feat, but armed with the proper knowledge, you can make the best decision. In SW Florida, you can trust Oriental Rug Salon to provide top-notch service.
Oriental Rug Salon is a full-service area rug cleaning, restoration, repair, and appraisal company serving clients throughout the United States.  We are located in Cape Coral and offer FREE pick up and delivery of most rugs throughout Lee, Collier, and Charlotte County, Florida.
Oriental Rug Salon is a Certified Partner with the prestigious Institute of Inspection, Cleaning and Restoration Certification (IICRC), the International Carpet & Rug Institute (CRI), and a WoolSafe Approved Service Provider.  Our cleaning solutions are allergen free and safe for pets and infants. All cleaning efforts are performed by experienced rug cleaning specialists and supervised by our Rug Master.
For more information about Oriental Rug Salon, please visit us online at https://orientalrugsalon.com/ or on Facebook at https://www.facebook.com/OrientalRugSalon/ You can also give us a call at 239-424-8171, and we would be happy to discuss your Oriental rug cleaning needs.