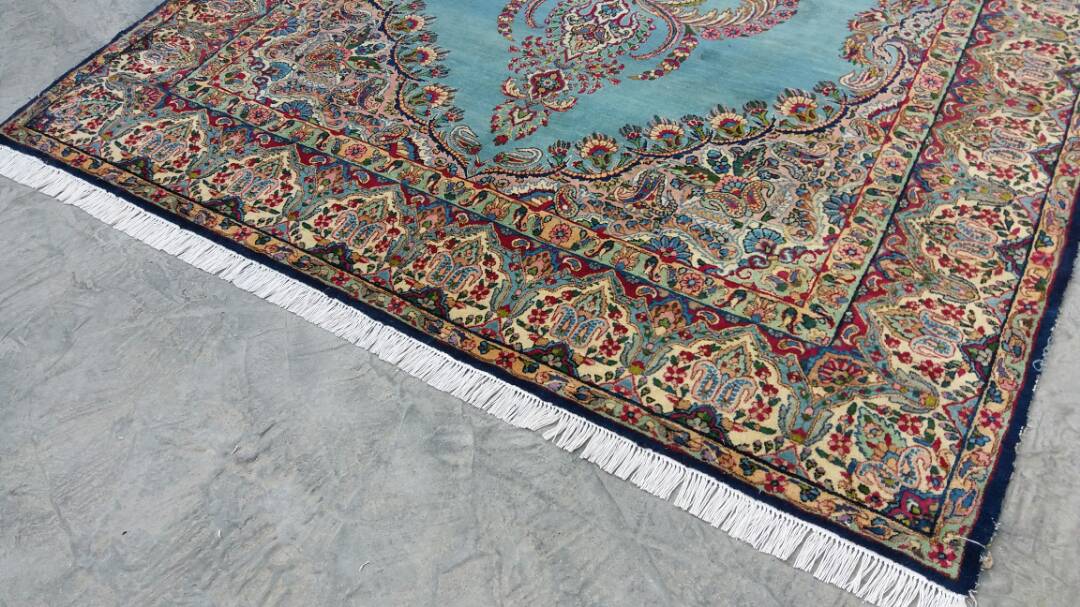 How To Choose An Oriental Rug Cleaning Company In SW Florida
When it comes to your Oriental and Persian area rugs' care and appearance, it is vital to choose a company with the experience and certification to guarantee a safe deep cleaning. Many factors go into selecting the right company, but the main one is trust. You must be confident that your cherished area rug is in good hands and will not be damaged or half-heartedly cleaned.
Avoid rug cleaning companies that use automated batch-washing equipment.  Your genuine hand-knotted Oriental and Persian area rugs deserve specialty care and handwashing, not the impersonal tub rinsing where your area rug is mixed with up to a dozen others.  Washing your blue jeans in a washing machine is okay, not so good for fine hand-knotted textiles.  Often, such rough procedures can result in further damage, especially if your rug is an antique or experiences dye migration during the wash.
Another costly mistake some area rug owners have made is to trust the cleaning of their wool or silk area rug to a carpet cleaning company.  Here's why you should NEVER let a carpet cleaning company clean your rug.
Question – Would you wash your linens and bedsheets in a community washing machine with strangers?  This is exactly what happens when you trust your Oriental or Persian rug to a company that uses an automated batch washing process.
What To Look For In A Rug Cleaning Company
The services provided by a well-respected, certified rug cleaning company are a vital aspect to consider.
Is the company you are considering certified by the WoolSafe Institute, The Carpet & Rug Institute (CRI), and the Institute of Inspection, Cleaning and Restoration Certification (IICRC)?  Are they A+ Rated by the Better Business Bureau, and are they A+ rated by consumer organizations such as Angie's List?
Another consideration for owners of area rugs is the experience of the rug cleaning company and their technicians.  In addition to maintaining all the above certifications, Oriental Rug Salon employs experienced-certified rug cleaning specialists that are certified and supervised by a rug master.  Our cleaning efforts exceed all industry standards, and all services are performed by hand.
Oriental Rug Salon is the "cleaner of choice" to many collectors, rug retailers, interior designers, insurance and restoration companies, and rug owners seeking a quality cleaning and exceptional care for their cherished area rugs.  We clean thousands of rugs annually and receive wool and silk textiles from around the United States for cleaning and repair.
For more information about Oriental Rug Salon, please visit us online at www.OrientalRugsalon.com or "call us on the carpet" any time at 239-424-8171.  You can also visit us on Facebook at https://www.facebook.com/OrientalRugSalon
We offer free pick-up and delivery for most area rugs and offer Oriental and Persian rug repairs, appraisals, and storage.