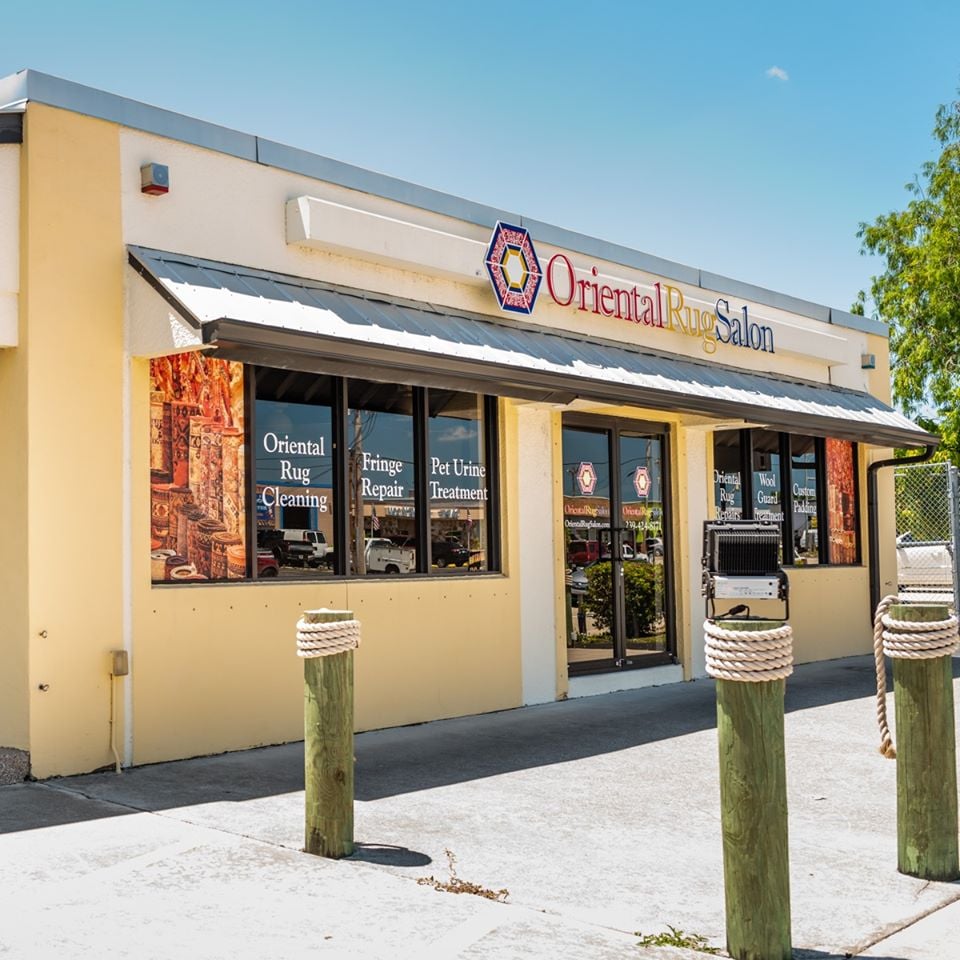 Oriental Rug Cleaning – Who You Choose Matters
TAKE a look down there, below your feet. There may be an Oriental carpet, finely woven, perhaps 50 or more years old. It may be a treasured heirloom or a valuable purchase worth tens or even hundreds of thousands of dollars. It could be recently purchased, or you've had it for years and want to maintain its beauty. Yet you lay it on the floor and walk on it day in and day out. The children spill juice on it, the dog has accidents, and the cats claw it when nobody is around.
Luckily, Oriental Rug Salon has the expertise to clean away those spills and accidents while restoring the look and feel of your treasured area rug. We specialize in making rugs look phenomenal again. That's all we do.
In addition to cleaning thousands of rugs annually, Oriental Rug Salon also sees its share of damage. People water their plants, something leaks, causing the rug to dry rot, or perhaps a rug was stored in a damp garage (that can be modified by making a call to the experts from houston garage door repair) where moths and mildew got to it. Maybe the vacuum cleaner chewed the fringe, or, maybe Fido ate the corner. We see these issues every day and know what to do.
The company you choose matters when it comes to Oriental and Persian rug cleaning.
Inexperienced rug cleaners, or worse yet, carpet cleaning companies, can cause permanent damage to wool or silk area rugs. We have a client who allowed a carpet cleaning company to "clean" her treasured $35,000 Tabriz wool area rug. The cleaner used improper cleaning solutions, aggressive agitation, and steam, causing massive dye migration and permanent damage. We were also recently asked by a "rug cleaning company" to reverse the damage they caused to an area rug due to improper cleaning.
Hand washing is the most thorough cleaning method for antique, Oriental, Persian, and handwoven wool or silk area rugs. The same holds true for machine-made "Belgium" or Karastan-type rugs.
At Oriental Rug  Salon, we wash all rugs by hand by experienced technicians supervised by a Rug Master. Handwashing involves complete immersion, wetting, and shampooing both sides of the rug, flushing out dirt, dander, dust mites and other contaminates. Immersion also provides for the treatment of odors and pet urine issues. We have a dry cleaning process for rugs that can not be submersion washed.
The drying process for wool and silk area rugs is completed on an air table. Once the rug is dry, it is inspected by our Rug Master, and with his approval, a finishing agent is applied, and the rug's nap is groomed back into position.
Oriental Rug Salon is a full-service rug cleaning, repair, storage, and appraisal company serving clients throughout the United States. We believe each rug deserves individualized attention, and no mechanical batch washing equipment is used.
Oriental Rug Salon is a Wool Safe Certified Company, certified by the prestigious Institute of Inspection, Cleaning and Restoration Certification and the International Carpet & Rug Institute.
For more information about our area rug cleaning services, please visit us online at www.OrientalRugSalon.com or "call us on the carpet" any time at 239-424-8171. We offer FREE pick-up and delivery of most rugs throughout SW Florida.
You can also visit us on our Facebook Page at:  https://www.facebook.com/OrientalRugSalon