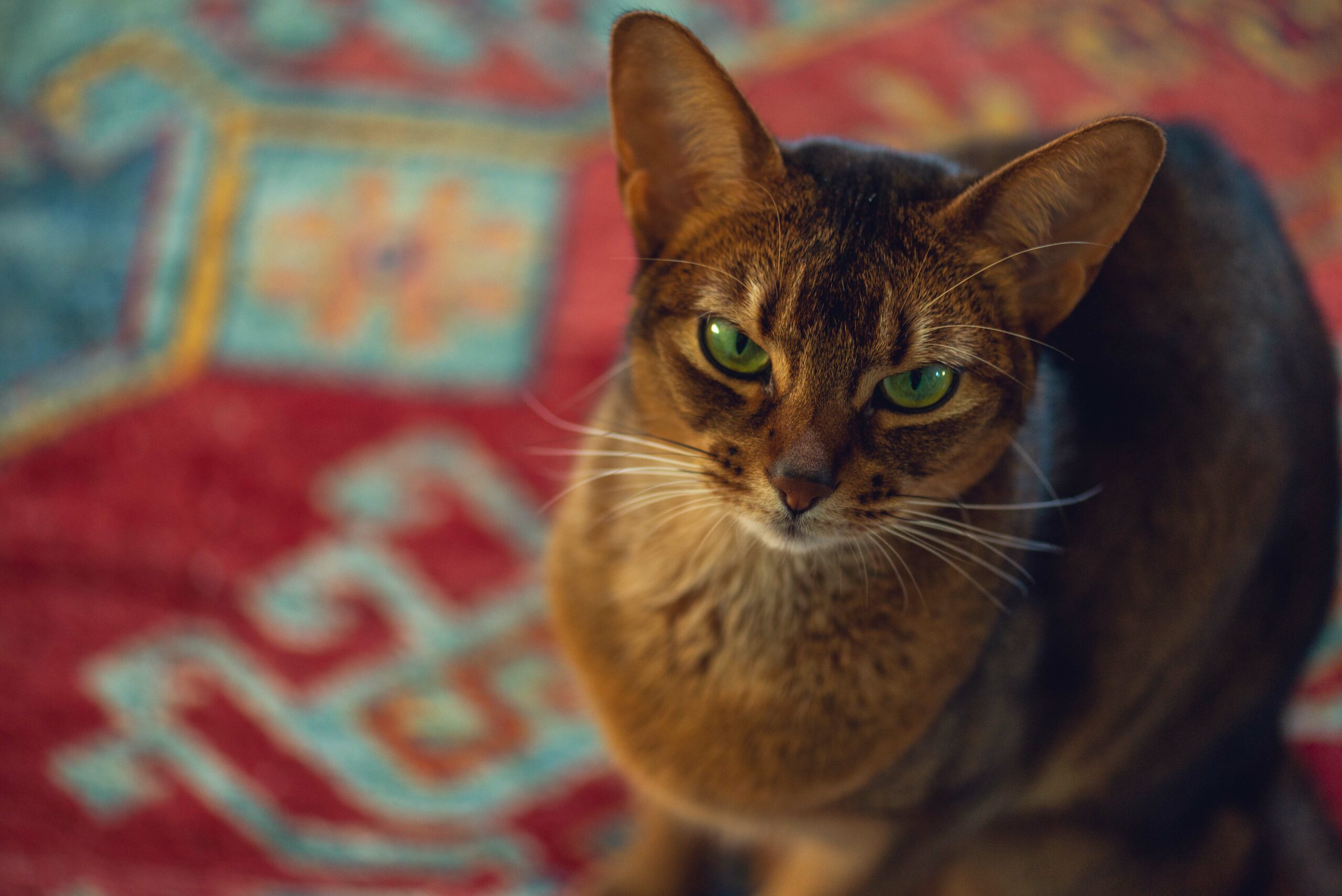 Pet Accident Treatment For Oriental and Persian Rugs
As any pet owner knows, unexpected pet accidents can become an unfortunate reality. While these little incidents are often part and parcel of owning a furry friend, they can wreak havoc on your cherished Oriental or Persian area rug. However, with a professional cleaning by Oriental Rug Salon, you can address these accidents promptly and maintain the pristine condition and value of your cherished rugs.
Why Pet Accidents on Wool or Silk Area Rugs Require Immediate Attention
Wool and silk area rugs are not just household items; they are often luxurious investments and integral elements of your home's aesthetic appeal. Pet urine, vomit, or feces accidents can damage these beautiful rugs beyond simple staining. These accidents can result in color bleeding, permanent discoloration, unpleasant odors, and even damage to the rug's fibers if not treated correctly and promptly.
Pet urine and vomit are acidic in nature. They can harm the delicate fibers of your wool or silk area rug, compromising its structural integrity. The salt crystals in pet urine and acids in vomit can cling to the rug fibers, causing them to become brittle over time and potentially leading to irreversible damage.
The Oriental Rug Salon Solution: Our Pet Accident Treatment Process
At Oriental Rug Salon, we understand the structure and value of your wool or silk area rugs better than most. We offer a specialized pet accident treatment process to preserve and rejuvenate your cherished rugs, regardless of the severity of the pet accident. Our services are relied upon by rug collectors, interior designers, insurance and restoration companies, and rug owners who value their Oriental and Persian area rugs.
Our pet accident treatment process starts with an enzymatic pH-controlled rinse that flushes the accident area thoroughly. This step helps neutralize the acidity from pet urine or feces and mitigates any immediate damage.
Next, we treat the affected area with live enzymes specifically designed to digest the bacteria caused by the pet accident. This vital step completely removes lingering odor-causing bacteria that "over-the-counter" pet urine treatments fail to address.
After the enzyme treatment, we flush the stain again, ensuring the complete removal of the bacteria and the enzyme solution. This double-flush technique is essential for treating stubborn stains and neutralizing persistent odors.
Finally, we proceed with our thoroughly exhaustive cleaning process. This comprehensive cleaning not only focuses on the affected area but also cleans the rest of your rug to maintain an overall clean, fresh, and healthy appearance.
Trust Oriental Rug Salon for Your Rug Cleaning Needs in Cape Coral, FL
Our expert cleaning team has years of certification, experience, and the necessary skills to handle your wool or silk area rugs with the utmost care. We are adept at dealing with the most challenging pet accidents, restoring your rugs to their former glory, and ensuring they continue to enhance the beauty of your home.
We at Oriental Rug Salon believe in offering comprehensive, expert solutions to preserve your investment and keep your living space fresh and inviting. Don't let pet or human accidents ruin your precious rugs; trust our proven accident treatment process to restore them.
Oriental Rug Salon is a full-service Oriental, Persian, Antique, wool, and silk area rug cleaning, repair, restoration, and appraisal company serving clients throughout the United States.  We are a Certified Partner with the prestigious Institute of Inspection, Cleaning and Restoration Certification (IICRC), the International Carpet & Rug Institute (CRI), and a WoolSafe Approved Service Provider.  Our cleaning solutions are allergen free and safe for pets and infants.
For more information about Oriental Rug Salon and our pet treatment services, please visit us online at www.OrientalRugSalon.com or call us "on the carpet" any time at 239-424-8171.  You can also visit us on Facebook at https://www.facebook.com/OrientalRugSalon/
Do you have a pet accident on your wool or silk area rug that needs professional attention? Contact Oriental Rug Salon today!