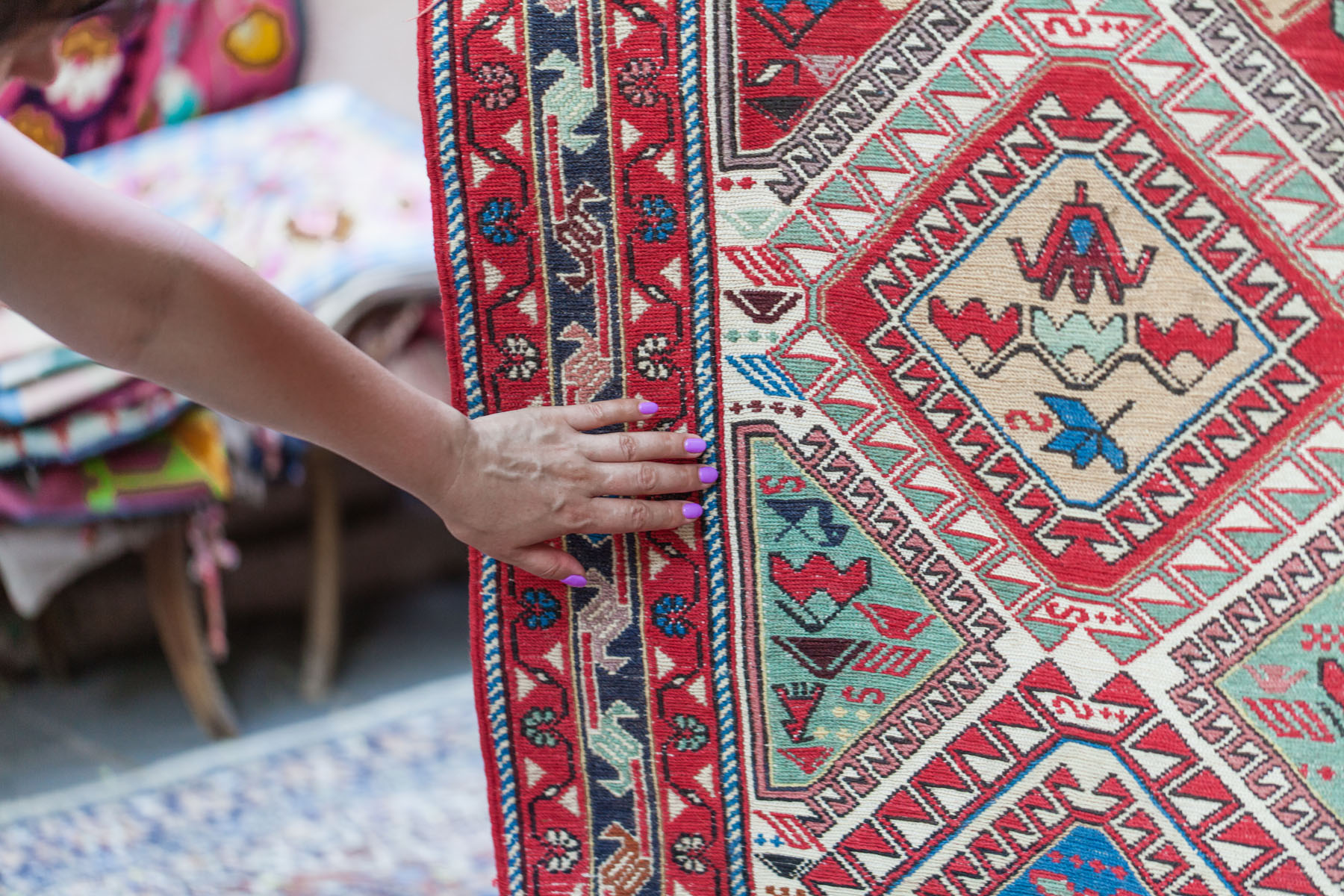 Essential Questions to Unravel Before Purchasing an Oriental or Persian Rug
Hello, rug enthusiasts! My name is Troy Lusk, and I am the Rug Master at Oriental Rug Salon. In this blog post, I will walk you through the nine questions you should ask any rug retailer, collector, or reseller if you are looking for an authentic hand-knotted Persian or Oriental area rug. Understanding these works of art is essential when spending your hard-earned money.
Embarking on the journey to find the perfect Oriental or Persian rug is like stepping into a world filled with cultural richness and mesmerizing artistry. These divine floor pieces are not just decor but a historical narrative woven into fine threads, capturing essence and tradition. So, are you ready to make a delightful and knowledgeable purchase? Here's a friendly guide on crucial questions, ensuring the rug you choose is as genuine and magnificent as the stories it holds.
What is the origin of the rug?
Knowing a rug's origin is like reading the first chapter of its tale. Different regions have unique weaving traditions, materials, and designs. Identifying the rug's birthplace can give you insights into its authenticity and craftsmanship, adding a layer of connection and appreciation towards your chosen piece. "Oriental rugs" are considered any rug handmade in countries in or near India, Egypt, China, Pakistan, Afghanistan, or Iran, whereas Persian rugs are produced in what is modern-day Iran.
What is the rug's knot density or (Knots Per Square Inch) KPSI?
Diving a bit into technicalities, KPSI is a significant aspect of a rug's quality and intricacy. A higher KPSI often equates to better durability and more detailed designs, giving your rug the resilience to be a cherished heirloom passed through generations. Knots Per Square Inch affect the clarity of your rug's design: the more KPSI, the sharper the image similar to pixels on a television or computer screen.
How was the rug made (hand-knotted, machine-made, hand-loomed, etc.)?
The creation process of a rug is a melody of tradition and skill. Hand-knotted rugs echo the heartbeats of artisans and are a luxury of patience and art. In contrast, machine-made rugs are more affordable and uniform, catering to modern aesthetics and budgets.
How old is the rug?
Age is more than a number in the realm of rugs. It tells stories of eras gone by, capturing the essence of time within its fibers. Older rugs can be rare treasures if they are made with natural dyes and are in good condition. Understanding their age helps you appreciate their value and history more deeply.
What is the significance of the design and patterns in the rug?
Each pattern in an Oriental or Persian rug is a lyric of legends and symbolism. Unraveling the meanings behind these designs adds a thoughtful presence to your space, allowing your rug to speak volumes beyond its visual allure. For more information on "reading a rug" visit our link here.
Does the Oriental or Persian area rug have a Certificate of Authenticity?
A Certificate of Authenticity is like a passport verifying your rug's origins and characteristics. It's a valuable aspect that upholds your rug's authenticity and crafts a trustful passage in your buying process. Also before purchasing an area rug, ask for an appraisal from someone other than the person selling it. Oriental Rug Salon's appraisal services are relied upon by interior designers, contractors, insurance companies, the court system, rug collectors, and from potential rug purchasers to determine the value of a area rug before purchase.
Are the dyes used in the rug natural or synthetic?
Dyes breathe life into a rug's artistry, defining its vibrancy and essence. Natural dyes from plants and insects offer rich and subtle hues, while synthetic dyes ensure consistency and resistance to fading, shaping your rug's aesthetic and maintenance. For more information about the dyes used in an authentic area rug, visit our video guide here.
What is the rug's condition (New or previously owned)?
Understanding a rug's past experiences or brand-new journey helps align with your expectations and care commitments. Both new and previously owned rugs carry unique charm and narratives, awaiting to unfold in your space.
What is your return policy?
Navigating through return policies ensures a comfortable and secure buying journey. It allows room for flexibility, ensuring your chosen rug aligns perfectly with your heart and space.
Embarking on your rug-buying adventure with these thoughtful questions will help unveil the best match for your space and aesthetics. Happy rug hunting!
Oriental Rug Salon – Experts in Rug Cleaning, Restoration, Repairs, and Appraisals
Oriental Rug Salon is a full-service Oriental and Persian area rug cleaning, repair, restoration and appraisal company serving clients throughout the United States.  Our 6,000-square-foot rug plant is located in Cape Coral, and we offer FREE pick-up and delivery for most rugs throughout Lee, Collier, and Charlotte County, Florida.
Oriental Rug Salon is a Certified Partner with the prestigious Institute of Inspection, Cleaning and Restoration Certification (IICRC), the International Carpet & Rug Institute (CRI), and we are a WoolSafe Approved Service Provider.
For more information about Oriental Rug Salon or if you have questions before you purchase an area rug, please feel free to visit us online at https://orientalrugsalon.com/ or call us at 239-424-8171.  You can also visit us on Facebook for more tips at https://www.facebook.com/OrientalRugSalon/ (Please be sure to LIKE us).
We hope the tips in this blog post help you in your journey to purchase the right area rug for your home. Whether you purchase a wool or silk area rug, hand-knotted, loomed, or machine-made, purchase the rug that "speaks" to your needs and know what you're buying.